For most, gambling is a fun, harmless activity to be enjoyed as a leisure activity occasionally. However, a small percentage of people will find themselves unable to control their gambling, and it can cross over into a dangerous addiction that negatively affects their lives.
Like alcohol and drug addictions, it can be extremely difficult for these people to curb their problem gambling, and for this reason it is important to provide them with as much support and protection as possible. Being aware of the tools and safety measures that are on hand to promote safer gambling is a vital part of this.
This article covers everything you need to know about responsible gambling in Ireland, giving you an overview of what it means, and showing you how to get help if you or someone you know has an issue.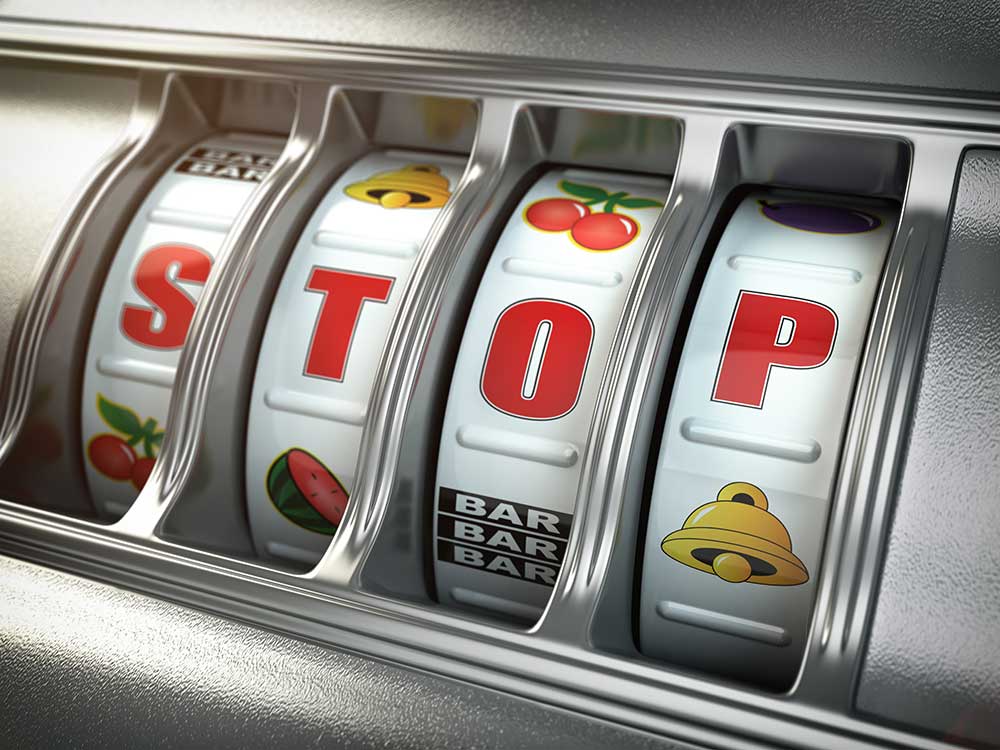 What is responsible gambling?
Essentially, responsible gambling refers to a broad commitment from online and land casinos, bookmakers and other gambling establishments to protect gamblers from the dangers of betting. 
Recognising that there is a line between safe and reckless gambling that people often cross, gambling regulators enforce legislation that requires certain policies and actions to be carried out, including:
Protecting gambler's data

Processing all betting payments securely

Safeguarding vulnerable gamblers

Stopping underage gambling
Responsible Gambling in Ireland
These days, responsible gambling is a fundamental component of the industry's business and customer strategies. Policies and practices are continuously being updated to stay ahead of the curve, and Irish gambling industry is no different. 
More and more, we're seeing safeguarding measures put in place that help to promote responsible gambling, including:
Widespread dispersal and visibility of relevant material containing services and support for problem gamblers

Training of staff in gambling establishments to aid identification and awareness of problem gamblers

Safer online gambling environments, with 'reality checks' that allow customers to set a session duration reminder, and deposit limits

Self-exclusion facilities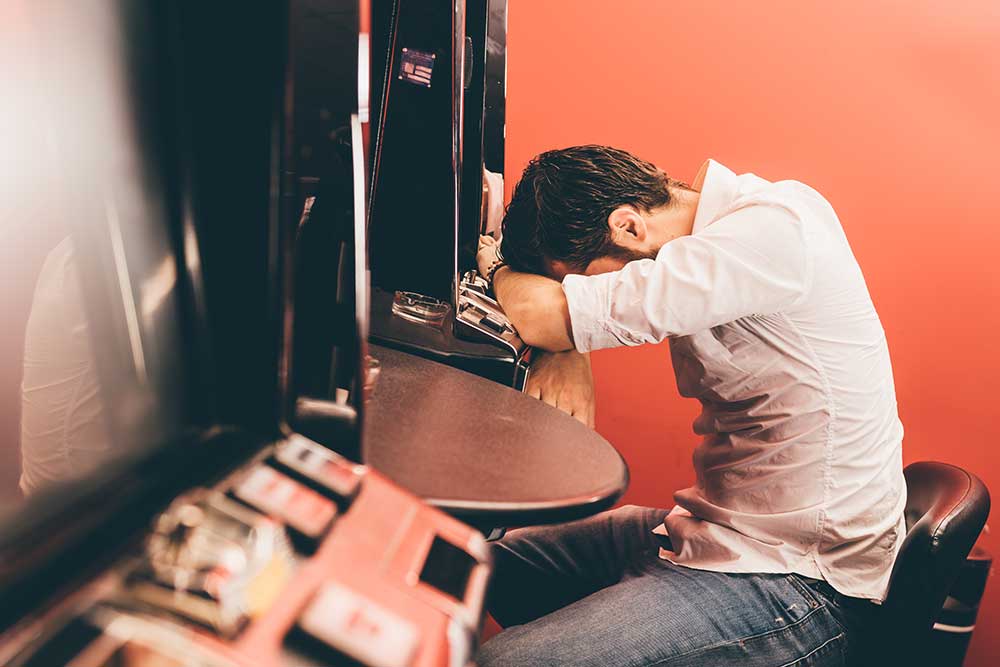 Self Exclusion
If you feel that you can't control your gambling, there are preventive measures you can take to limit the harm you can cause. One of the main things you can do is to pursue a self-exclusion scheme. Self exclusion involves asking a gambling provider to prohibit you from gambling with them for a set amount of time, anywhere from six months to five years. 
How to self exclude
When it comes to self-exclusion, the onus is on you to identify the gambling venues and sites that you usually visit, and get in touch with them to follow their self-exclusion protocol. Although this might feel embarrassing, it's important to remember that the members of staff in these establishments have been trained to handle these scenarios and will be understanding and compassionate. 
Currently, Ireland doesn't have a multi-operator self-exclusion scheme like you will find in the UK, either for land-based or online gambling. This means that you will need to make an effort to self-exclude at any and all local betting shops, casinos or arcades that you normally visit, one by one.  
For online gambling, you will find self-exclusion to be an easier process. All online gambling sites with an Irish Betting Licence are required to provide a facility for you to self-exclude from their services, which can normally be found in their 'Responsible Gambling' or similarly named section. Failing that, you should be able to access a self-exclusion form through your personal account page, and if not, make sure to contact the company's customer service department to find out why. 
If you're looking to self-exclude from gambling establishments and need help, try resources like GamBan, a monthly or yearly subscription to award-winning software that blocks gambling websites and apps worldwide.
Tips for responsible gambling
As well as the safety measures that are put in place by casinos, bookmakers and other gambling outlets, there are also some measures you can take to make sure you are gambling responsibly.
1. Only gamble with what you can afford.
It might seem obvious, but setting clear limits on the money you gamble with and sticking to them is the best way of avoiding catastrophic losses. Most poker pros use a system called bankroll management, which involves keeping the money you're gambling with separate from the finances you use for your everyday life. Use a separate bank account, or a set up a vault in your online banking app to make this distinction.
2. Don't use gambling as a way of escaping other issues in your life.

Often, a gambling problem can stem from other negative emotions and experiences in people's lives. Boredom, loneliness, anger, anxiety or depression can trigger other habits that act as self-soothing mechanisms, and gambling can start off as a mood management device and turn into something far worse. 
If this sounds familiar to you, remember there are better ways to deal with these emotions. Reaching out to a therapist to talk, maintaining a regular exercise schedule and practicing meditation or other mindfulness and relaxation techniques are just some of the actions you can take.
3. Lean on the support of family and friends.
You're not in this alone. Addictions of any sort are difficult to battle without the help of those around you, which is why it's vitally important to let those closest to you in on your issues. Speak to your friends and family and don't keep everything bottled up inside.
How to know if you have a gambling problem
While the specifics of problem gambling will vary, there are a number of signs that will clearly indicate someone has an unhealthy relationship with gambling. 
If you are constantly preoccupied with gambling, and spend most of your time thinking and planning your next gambling activity, and how to get more money, you may need to take a step back. By the same token, if you find that you need to increase the amount of money you're gambling with to feel a rush, you should re-evaluate your habit.
More signs that you have a gambling issue are if you try to stop or cut back without success, and lying to family members or friends about the extent of your losses. Putting relationships, a job, school or work at risk because of gambling is a clear sign that you are exhibiting problem gambling traits.
The most common characteristic of gambling addicts is a compulsive desire to keep playing to recover money, or chase that next win. Casual gambler either stop when they are losing or set a limit on how much they're willing to lose, but these limits become meaningless to those with gambling addictions, and they often graduate towards increasingly destructive measures of sourcing money to fuel their habit.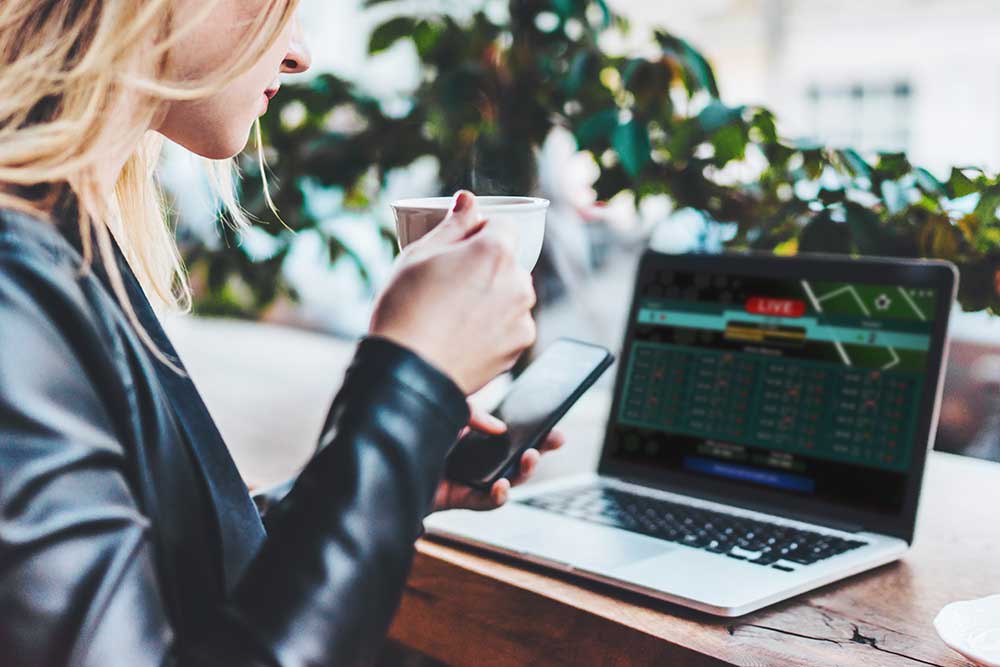 Safe gambling Dublin
In February 2022, a report was published in Ireland by the Health Research Board (HRB) that looked at gambling trends among people over the age of 15 in Dublin and around Ireland. In total, 5,762 people were surveyed, and it showed that around 90,000 adults are low-risk gamblers, 35,000 are moderate-risk gamblers and 12,000 adults are problem gamblers.
Safe gambling Cork
On top of those figures, the survey looked at the amount of money gambled in Ireland. The findings showed that over €5 billion a year is gambled in online casinos, bookmakers and other gambling outlets. This works out at approximately €10,000 per minute everyday.
As well as the total expenditure on gambling, the survey looked at where Ireland ranked in the world for losses in gambling. Unfortunately, Ireland has the third highest per capita rating in the world for losses incurred by gambling. In 2021 alone, Irish gambling losses amounted to over €2.1 billion.
Safe gambling Kerry
One of the key findings of the survey was the way in which people carried out their gambling in Ireland. The most common type of gambling was buying a lottery ticket or scratch card in a shop, the second most frequent type was placing a bet in a bookmaker's, and the third most common was horse or dog racing.
Where can I get help for a gambling addiction
If you or someone you know has a gambling addiction, there are organisations and groups that will provide you with the information and support you need. These include phone counselling, face-to-face counselling sessions, outreach programmes and residential facilities. The following is a list of resources that you can reach out to for help with a gambling addiction in Ireland: