Leeside Leisure / Playtime
Winthorpe Street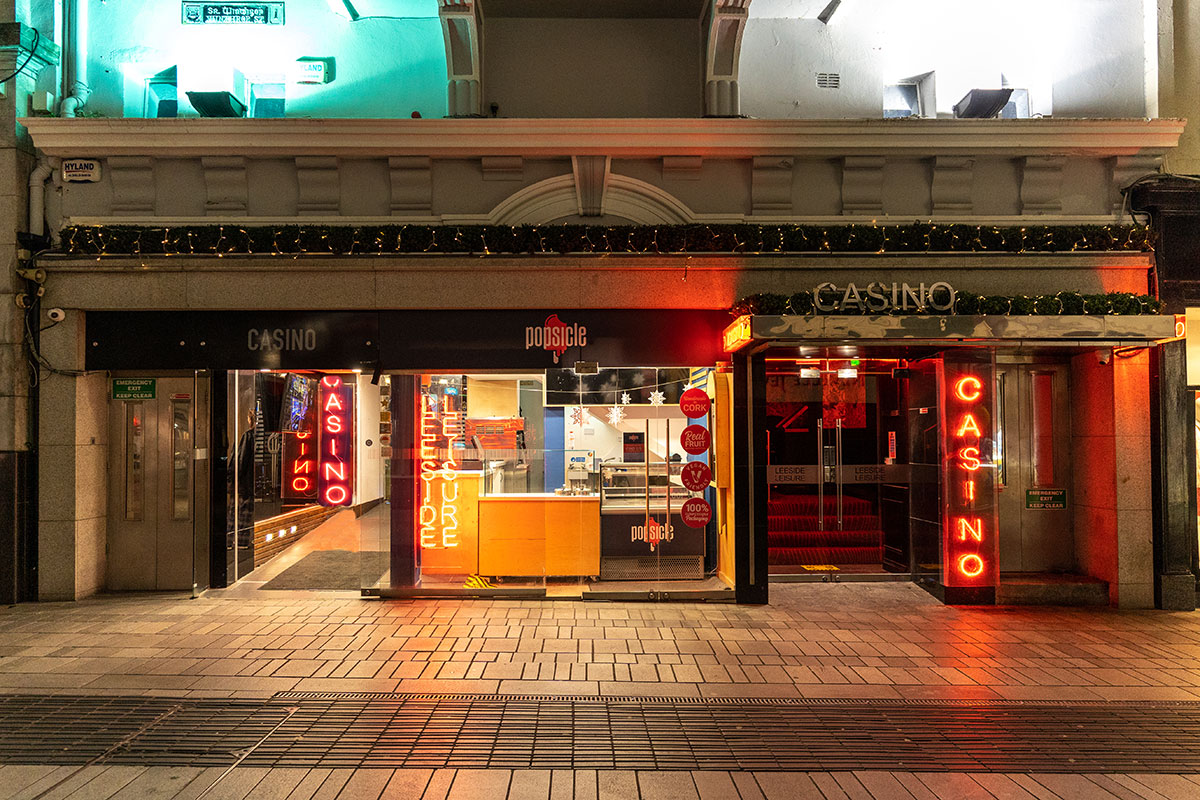 In Cork you'll find our flagship property on the city centre's Winthorpe Street.
Named Leeside Leisure, it opened in the 1970s. This is where our chain began and is a fun and exciting destination that sets the standard for our properties throughout Ireland.
Offering a professional service and courteous welcome, it's a neighbour to the city's well-known Brown Thomas store and the fantastic "Le Chateau" pub. The Winthorpe Street casion offers easy access by car or public transport.
Set across two stories, it offers complimentary refreshments on the ground floor and houses our roulette machines and high-end video games on the first floor.
Each casino hosts 50-70 machines with plenty of space, comfortable furniture and quiet surroundings to allow you to enjoy the relaxed and fun atmosphere. The central location of each of our Cork properties offers you direct access to all the city's amenities, including food and drink, taxis and ATMs. Each of the casinos offer an intimate atmosphere and are staffed by experienced, helpful and friendly teams.
Leeside Leisure / Playtime, 1-2 Winthorpe Street, Cork, T12 H2TP
Opening hours:
09:30-02:00