JayKay Leisure – Ballincollig Premier Casino
More about our Ballincollig Premier Casino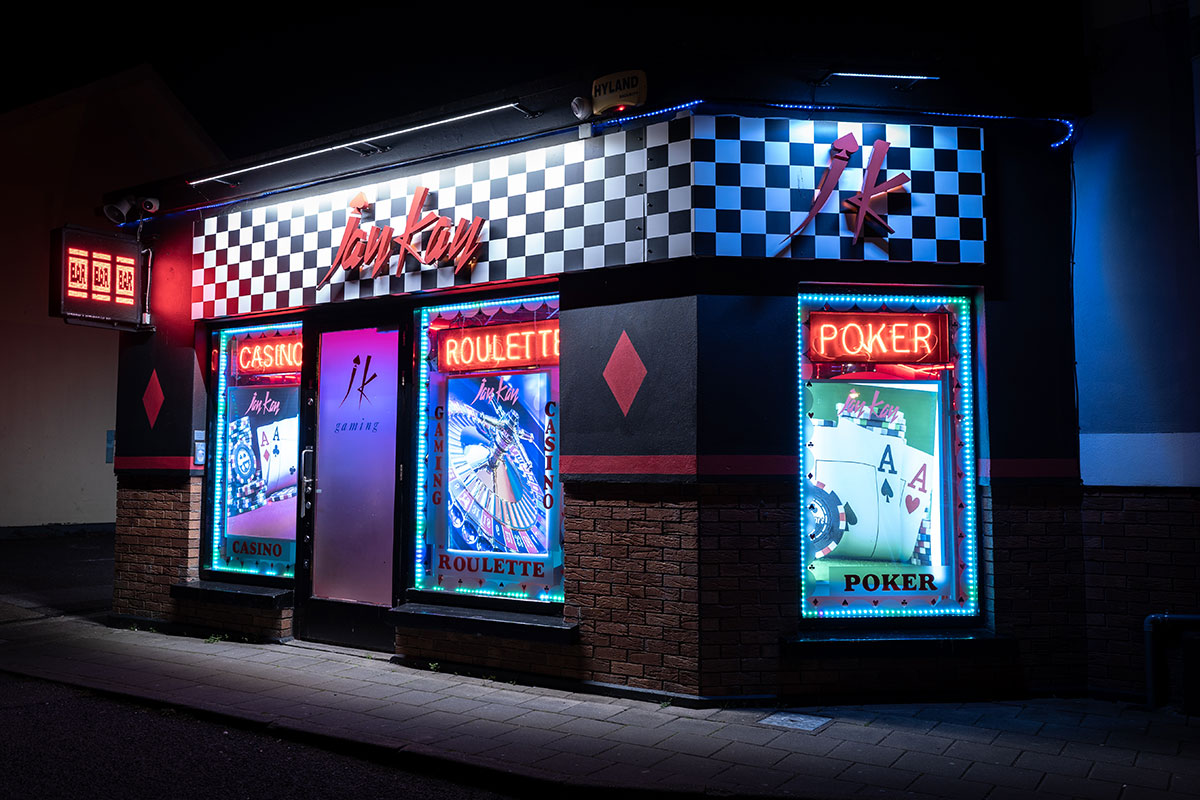 JayKay Leisure is our Ballincollig property. Located in the centre of the town, it neighbours the cinema complex and a range of restaurants and food outlets.
Although located off the main street, there's plenty of parking nearby and easy access.
The team at Ballincollig is ready to welcome you to their premises with complimentary refreshments and around 50 machines and comfortable surroundings.
It's a calm and relaxing location with a long tradition of entertaining customers seeking a local casino environment in Ballincollig.
JayKay Leisure, Unit 11, Tús Abhaile, Time Square, Ballingcollig, Co Cork. P31 CD52
Opening hours:
10:00-02:00
Things to do in Ballincollig
Ballincollig is a very historical town with plenty of sites and things to do. Dating all the way back to the 14th Century Ballincollig has a rich history ready to be explored. 
Why not visit the Ballincollig Royal Gunpowder Mills which has been converted into a national park or the mediaeval Blarney castle, home of the world famous Blarney stone.
Why choose JayKay Leisure casino
JayKay Leisure is the best casino in cork with all your favourite casino games. Located in the heart of Ballincollig with close access to bars, restaurants and shops. 
What Amenities are Available in Leeside Leisure Casino?
The following amenities are all on offer near Leeside Leisure as well as our other Cork City locations:
Where to play casino games in Ballincollig
Where to play roulette in Ballincollig?
Play Roulette in Ballincolligs best known Casino. With 8 screens on each roulette game, it is a great way to socialise with friends or other participants. 
Historically, roulette is the most popular game in casinos both on and offline. 
KayJay Leisure offers the very best quality electronic roulette games for any level of experience in playing the game.
Play slot machines in Ballincollig?
Why not try our most popular attraction, Slot machines? We offer a wide range of gaming options and games with low wagers that allow you to play for longer and bet across multiple paylines.
The vast majority of our slot machines provide dedicated seating and they are one of the most exciting and most sought after features at Leeside Leisure.
Ballincollig jackpot
Ballincollig's biggest and most frequent jackpots. Come and experience some of Ireland's biggest and most frequent jackpots. Don't miss out on our Daily and Mega jackpots for a chance to win big. 
Jackpots are available in all Premier Casino locations across Ireland, and they are often the most popular attraction among our customers.
All our slot machines are linked, meaning every time a prize is not won, the jackpot pool rises and your chances of securing a major windfall increase.
As a result, jackpots are the easiest way to win big at JayKay Leasure.
Play casino games in Ballincollig
JayKay Leisure offers all your favourite casino games on our electronic machines. 
Visit today for the chance to win big in Poker, blackjack, Baccarat and so much more. 
Gamble Responsibly
Premier casinos encourage everyone to gamble responsibly and to only place wagers within their means. 
You should only gamble with money you can afford to lose – Premier Casinos aim to provide a fun and social environment so remember to set limits and that you can always take a break.
If you feel you are unable to gamble within your means, please speak to a member of staff.